The 2021 3rd International Conference on Electronic communication and Artificial Intelligence (IWECAI 2022) will be held on January.14-16, 2021 in Zhuhai, China. IWECAI is the premier forum that brings both industry and academia for the dissemination of technological advances, research results and applications in the fields of Artificial Intelligence Methods and Technologies. The conference will provide a valuable opportunity for researchers and industry experts to exchange their ideas face to face.
We're looking forward to your attendance!
Submit to the EI Conference
All papers will be published in the International Conference Proceedings Series, which will be submitted for indexing by Ei Compendex and Scopus.
Publication and indexing records
IWECAI 2021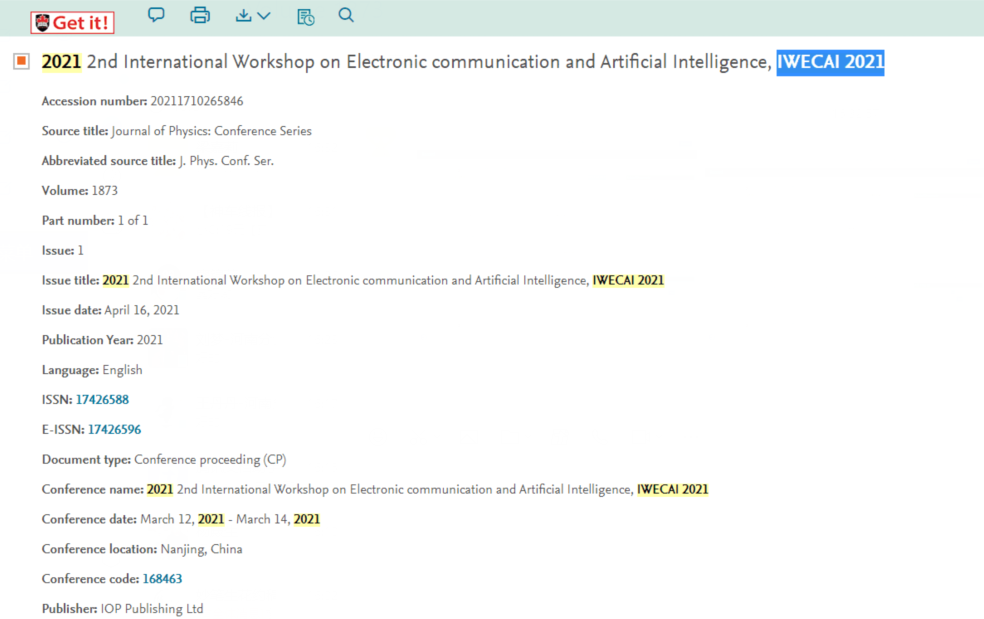 IWECAI 2020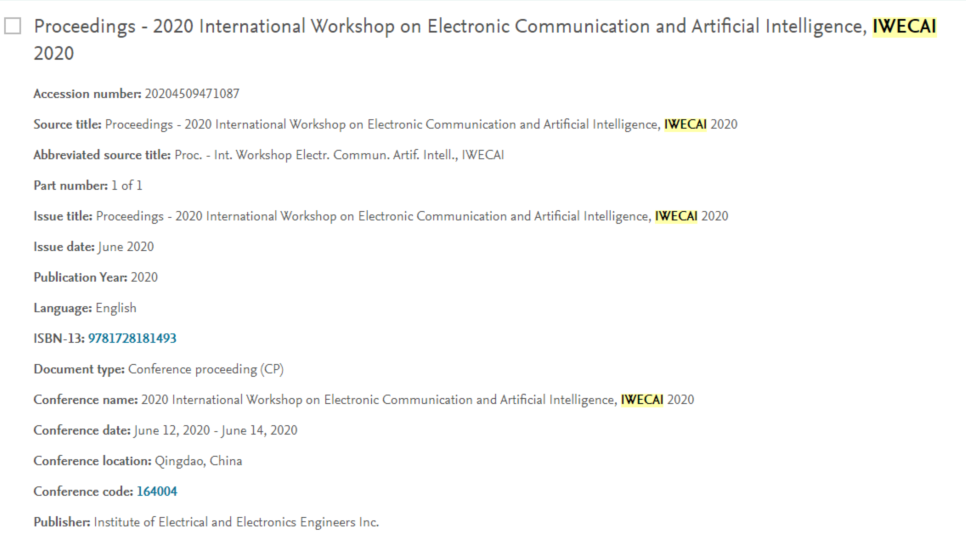 * EI Template Download:Template.rar